Secure, professional translations for the commercial, financial and legal sectors
Companies from the commercial and financial sectors know how important legally exact translations are. Whether you're looking to translate an annual financial statement, agreement or legal document – it had better be correct. Even tiny deviations in a contract translation could result in claims for damage compensation or a court case.
Play it safe by choosing INTERMUNDOS as your specialist for commercial translation. We unite the skills of several established agencies under our umbrella for commercial, legal and financial translations: At the INTERMUNDOS Specialist Centre in Cologne (formerly known as n-RW Language Services), legal documents are translated precisely and coherently.
Satisfied customers in this field

"Xella Group is one of the leading, internationally operating solution providers for building materials and related industries. For more than ten years, we've been relying on the commercial translation specialists at the INTERMUNDOS Cologne branch to supply the translations for our annual consolidated financial statements."

Sylvia Scholz
Corporate Accounting
Xella International GmbH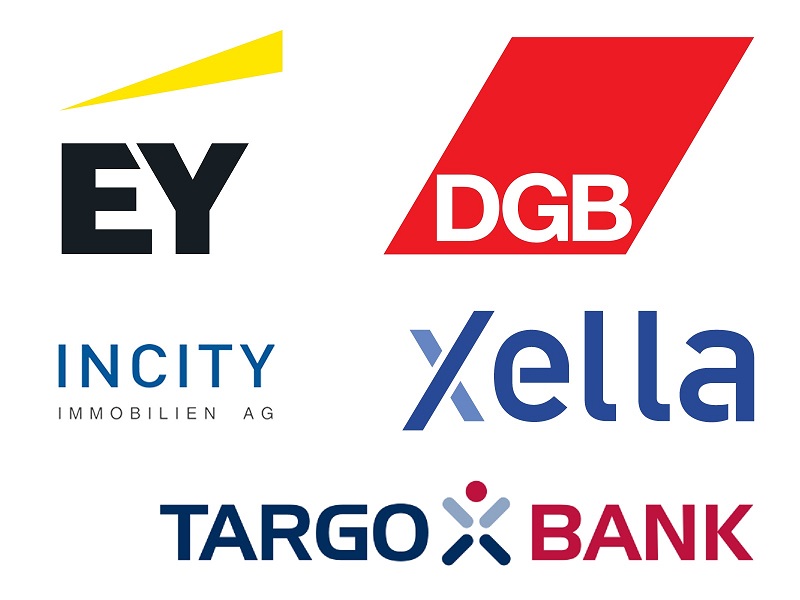 Services for all industries: From annual financial statements to contracts
Numerous well-known organisations place their trust in INTERMUNDOS' polished expertise for their commercial translations. This includes accounting and auditing firms along with group management, law firms and even courts of law. They appreciate INTERMUNDOS' precision, which is the fruit of years of experience. Our commercial translators demonstrate this precision each day with their profound expertise and professional research skills.
For translations in the commercial, legal and financial sectors, INTERMUNDOS, and its Cologne branch in particular, are ready to support you with translation services for the following:
Company reports, accounts, annual financial statements and consolidated balance sheets (including the related corporate communications)
Contracts and other business and legal documents
General terms and conditions (GTC)
Articles of association or excerpts from trade registers for international business activities
Identification documents, deeds and certificates, which can be carried out by a sworn translator if required
Legal specialist translations, e.g. on behalf of courts of law, customs authorities and other administrative authorities
Legal translations and contract translations: Certified quality
The quality of a financial or commercial translation, in particular, depends on the detail. We double-check all of our work with a second set of eyes to assure this: Experienced legal and commercial translators convert the texts into their mother tongue, and then another specialist translator proofreads. A final quality check is then carried out with technical support. Whether we're translating a contract, company report or annual financial statement, our experts ensure that the legal terms are accurately and appropriately translated into the target language.
At INTERMUNDOS, you will receive flawless commercial translations at a level of quality that is certified in accordance with ISO 9001 and ISO 17100. Certification processes, proof of qualification and continuous improvement all contribute to making sure that you receive proofread expert translations of the best possible quality. Naturally, assuring that your contracts and legal texts are always handled confidentially is our top priority.
Legal translations for commerce – officially approved
In international commerce, you need the security of knowing that translations of your contracts, trade register excerpts and consolidated financial statements are 100% correct. If required, we can officially certify that the translation is correct and complete. Here at INTERMUNDOS, documents and certificates can be translated by sworn translators and certified with official approval in Germany or in the target country if so desired. For example, we can translate excerpts from trade registers for your international business activities or can support you in translating sensitive contracts. Your projects are in the best hands: our experienced legal translators will take on these orders.
For translations of official legal documents, you can also commission one of our sworn translators, as German courts, universities and authorities often only recognise certified translations which have been executed by translators that gained their certification in Germany and are domiciled here.
Commercial and legal translations in a multitude of languages
From Europe through Asia to South America, INTERMUNDOS offers you support for a multitude of languages and legal systems. Let our translators prove their expertise in commerce, law and finance to you. You can find a list of potential languages for legal and commercial translations on our website.
Make the most of INTERMUNDOS' intercultural and legal expertise. We are here for you, anchored in Cologne and Bochum. Let us provide you with prior consultation on your translation project – via telephone, e-mail or face-to-face.